Signage and motion design for Ear Taxi Festival. Presented by New Music Chicago, the festival celebrates and highlights new and experimental music of Chicago.
Studio: Studio Ibid

Creative Directors: Mia Hopkins, Ana María Bermúdez

Role: Signage, Motion Design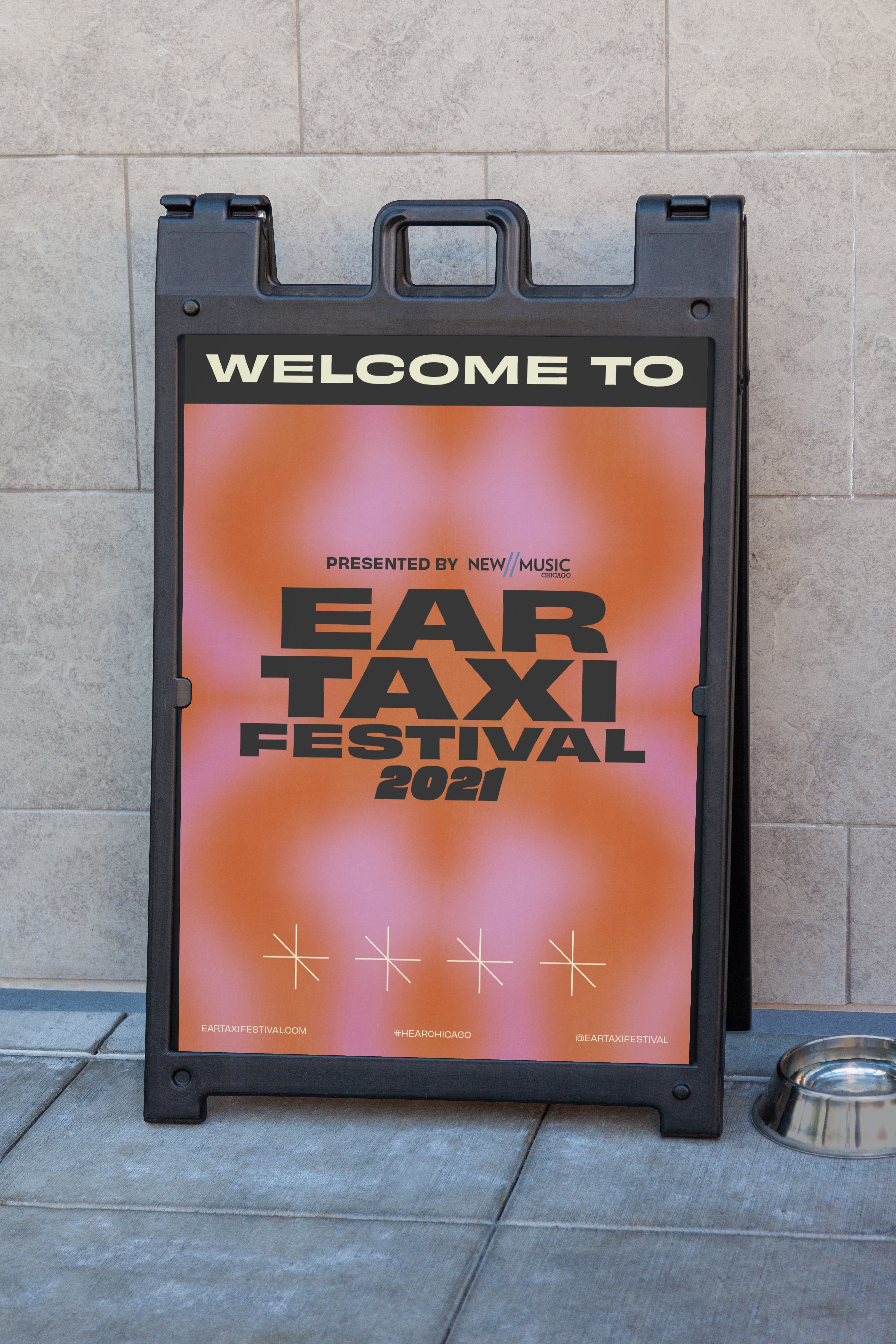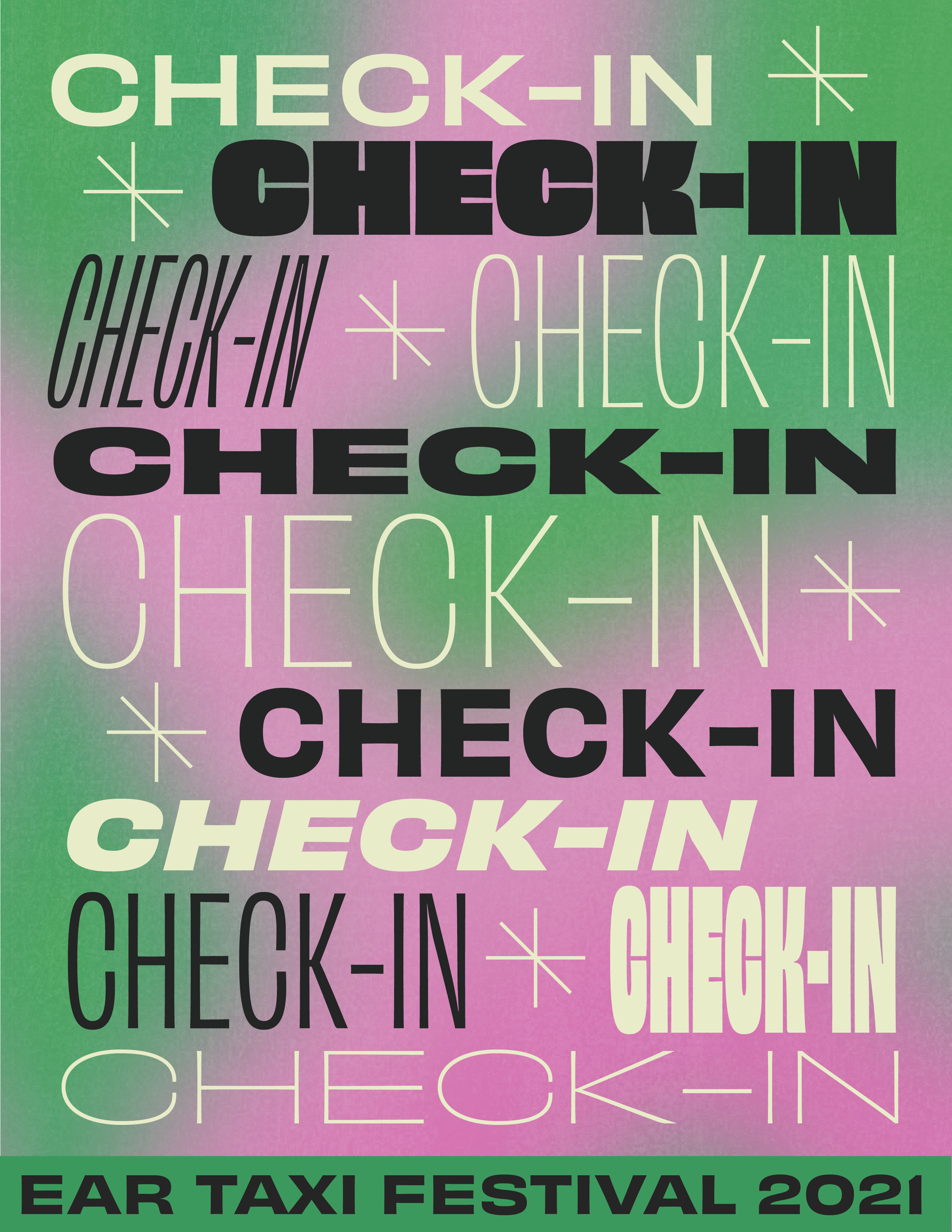 The lines of the logo meet in the middle, representative of festival-goers arriving at the venue.
ET Motion Design


ETF Motion Design